George II Mahogany Barometer by John Bird, London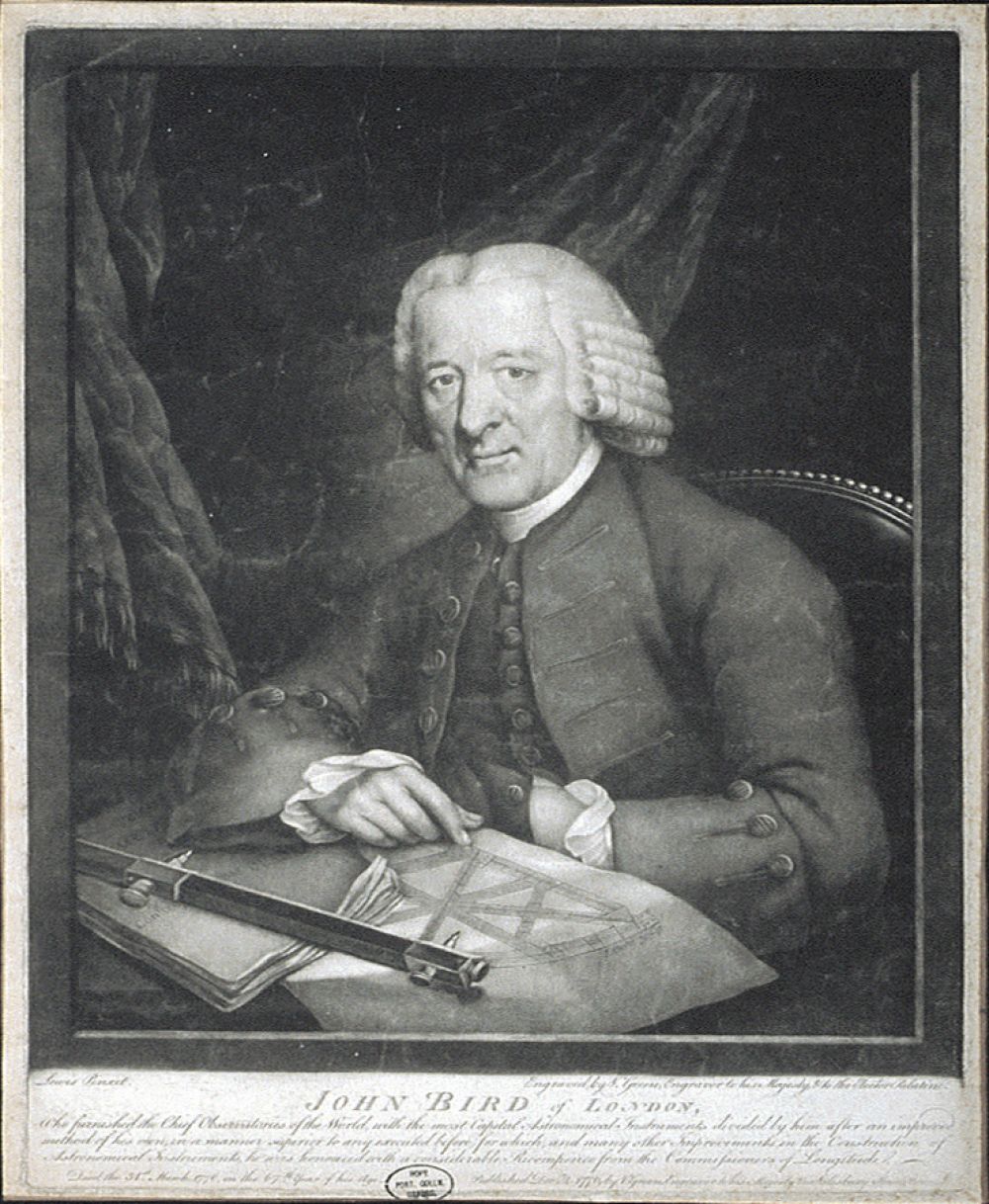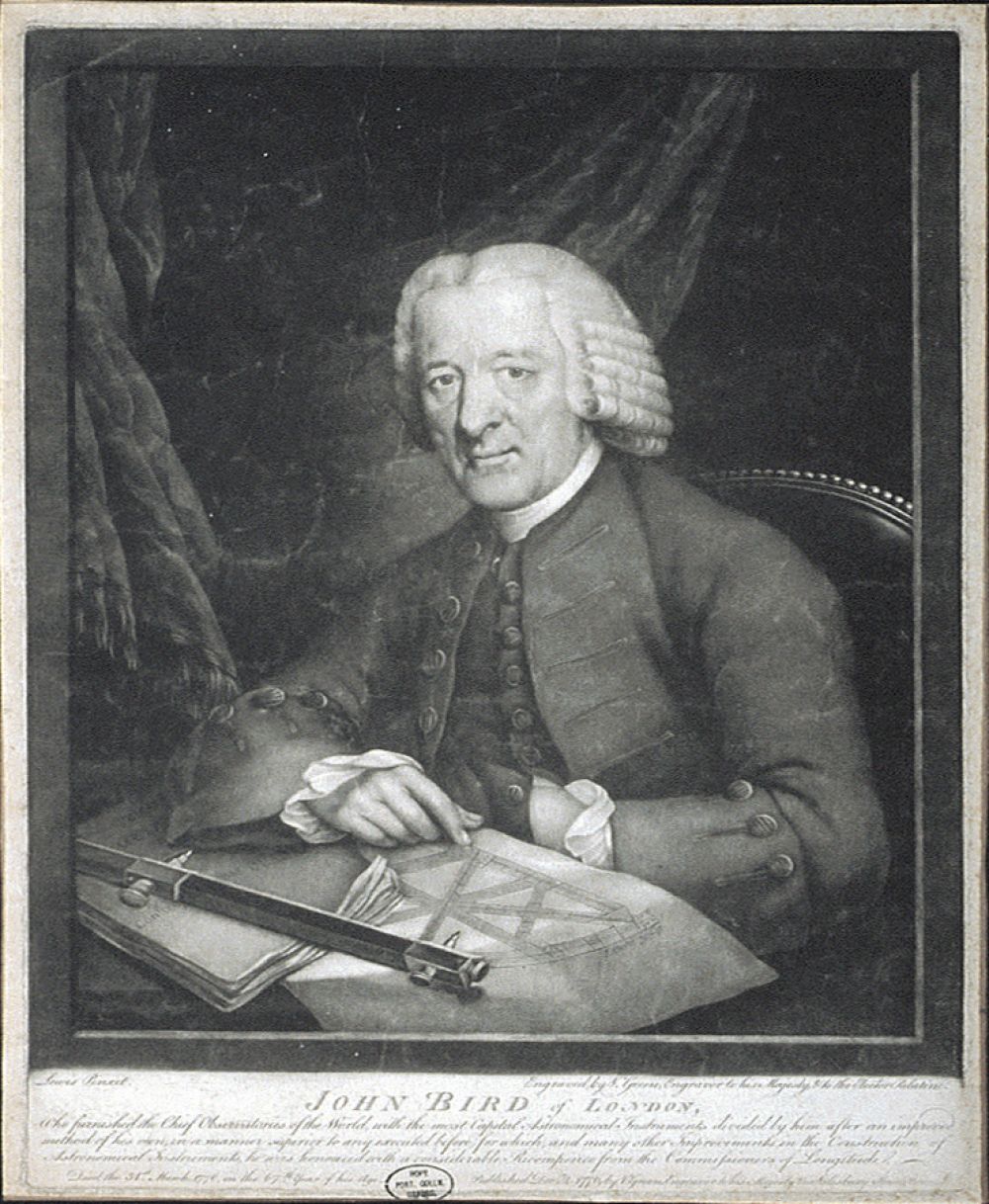 George II Mahogany Barometer by John Bird, London
The case with a turned cistern cover and open tube. Silvered register plates flank the tube and are set between free standing columns with Doric capitals and bases set upon a moulded plinth which has pendant brass finials. A hygrometer is set above the register plates below an arched and stepped pediment with brass finials.
London, Circa 1750
* * *
I have included here a copy of the Mezzotint of John Bird, Engraving by Valentine Green, after Lewis, published London, 1776.
John Bird was an accomplished and well-known optical and instrument maker, worked in London from 1740 until 1763. He worked for the great clockmaker George Graham. William Wales, astronomer on James Cook's voyages, records a barometer and thermometer used on the voyages. An example of his work is in the Museum of History and Science at Oxford.
References:
Goodison, Nicolas. English Barometers 1680-1860. 2nd Ed., 1977. Woodbridge, Suffolk: Antique Collectors Club, Page 135, and also Plates 100 and 101 show similarly cased examples.
Taylor, E. G. R. The Mathematical Practitioners of Hanoverian England 1714-1840. Cambridge: The Institute of Navigation at teh University Press, 1966. See Pages 169-170 for a full discussion of Birds career.