John Coggs (fl. 1690-1740): An 18-century Bronze Sundial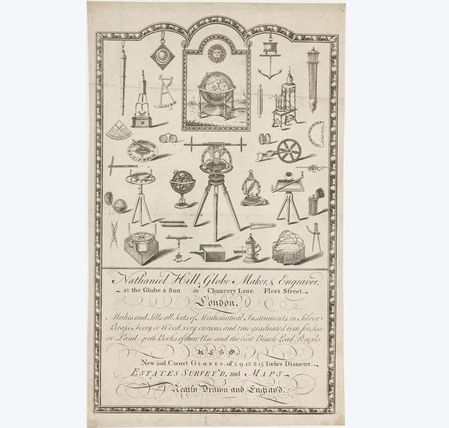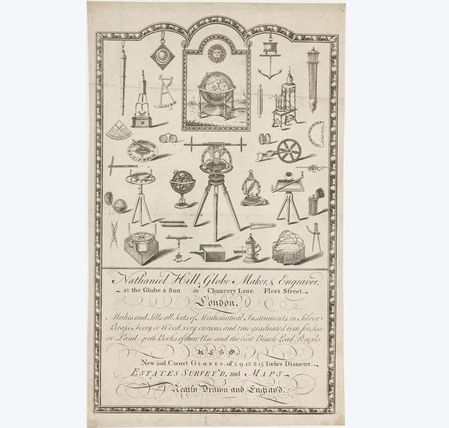 John Coggs (fl. 1690-1740): An 18-century Bronze Sundial
A well patinated example of an 18th-century sundial.
John Coggs is recorded as working from 'Globe & Sun against St. Dunstan's Church and Chancery Lane, in Fleet Street' 1718-33. He is Known to have sold universal equinoctial ring dials and advertised a full range of instruments. The name of the business was changed to 'Coggs & Wyeth' when John and William Wyeth joined the business in 1733 later becoming 'Wright & Wyeth' in 1740. He was succeeded by his son, also John Coggs (fl.1730-1759) at the same address
Herewith the trade card of Nathaniel Hill, who succeeded Coggs.
Diameter - 12 inches
Reference: Clifton, Gloria and Turner, Gerard L. E. Directory of British Scientific Instrument Makers 1550-1851. London: Philip Wilson Publishers, 2003.
Taylor, E.G.R. The Mathematical Practitioners of Hanoverian England 1740-1840. Cambridge: University Press, 1966. Pages 114 & 172.